Mommy Reality Challenge 27: After the Housekeeper Leaves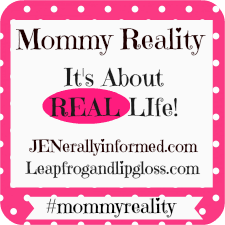 For this Mommy Reality Challenge,
Jen
and
Celeste
challenged us to share what it's really like in our homes- not the Pinterest perfection that we usually like people to see. Without further ado, here's what our house looks like right after the housekeeper leaves:
Looks great right? Ms B is an AMAZING housekeeper and I love that we can have someone help us keep up with the house.
So those are the perfect (I can work full time and manage everything) pictures of the house. Here's what it usually looks like:

The kids were home from school for about 30 minutes and the house is trashed. I was making dinner and they were "playing quietly". Sky and Fire did have to clean this all up before bed time but there you have it: what our house usually looks like.